Executive Vice President Wang Shufeng attended Shaanxi Provincial Summit Forum for Protecting and Caring for Children
On November 7, 2018, sponsored by Shaanxi Charity Association, Shaanxi Provincial Committee of the Communist Youth League, Shaanxi Provincial Women's Federation, Shaanxi Provincial Work Committee, Hanzhong City Charity Association, Yangxian County People's Government, World Vision Shaanxi Representative Office, Northwest University Charity Research, Shaanxi Provincial Summit Forum for Caring for Children was held in Yangxian County, Hanzhong City. On the issues such as the protecting and caring for children on the theory, practice, policy and others, theme speech, achievement show, project investigation and communication are conducted at the forum. Executive Vice President of China Charity Federation and Wang Shufeng, President of Shaanxi Charity Association Liu Weilong attended the forum and delivered speeches.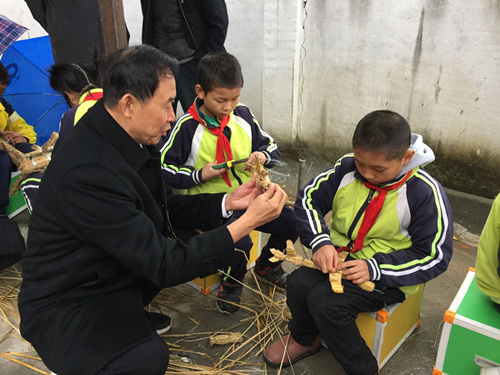 At the forum, Executive Vice President Wang Shufeng introduced the experience and achievements of the project "A Better Tomorrow for Children " and shared the project's research and demonstration, program design, implementation and future plans, and other aspects. At the same time, he praised the charity work in Shaanxi Province. Vice President Wang pointed out that the Shaanxi Provincial Charity Association has a new ideological concept and developed a great work team, leading in the work nationwide. At the same time, he emphasized that charity work is a important supplement to social security, hoping that Shaanxi Provincial Charity Association can really increase its sense of mission as well as sense of responsibility, contributing to social harmony.
Donation Account
Account Name:


China Charity Federation

Bank Name:Bank of China
Bank Address:
Head Office(No.1 Fu Xing Men Nei Street, Beijing, China)
Account Number: 778350015925 Swift Code:BKCHCNBJ