Brief Introduction to China Charity Federation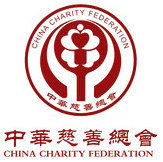 China Charity Federation (CCF) is a nationwide non-governmental charity organization. Established in 1994, CCF was legally registered as an independent entity with approval from the Chinese government. Its members, all of whom work on a voluntary basis, include private citizens, businesses, and social institutions being interested in charitable causes. The goals of CCF are to uphold the spirit of humanitarianism and the Chinese tradition to help people in poverty as well as people in difficulties. There are over 387 affiliates of CCF throughout China.
Since its establishment, CCF has maintained its goals of extending charitable work in various fields and increasing public awareness of the great difficulties faced by many members of our society. It has given wholehearted loyalty to China's charitable concerns. CCF's many humanitarian projects have drawn extensive social attention and have won the trust and support from the government.
In the past decades, CCF has been actively involved in humanitarian activities that have brought nationwide attention. Our projects include the following areas, which have greatly influence on all aspects of our society: disaster relief, poverty relief, care of seniors and orphans, education assistance, medical assistance and helping the disabled. So far, through extensive fundraising activities, CCF has raised more than 60 billion Yuan, both in cash and in kind. Currently, charitable relief projects are being carried out in more areas than ever before.
China Charity Federation adopts a strict auditing and financial system, and employs the famous accounting firm for the annual financial audit. All the major fund-raising activities accept the National Audit Office's audit and social supervision at any time. China Charity Federation always adheres to a financial belief that is open, fair and self-control and its social credibility is improving steadily with all efforts.
CCF seeks opportunities to work together with other non-governmental and non-profit organizations. At present, CCF has established cooperation with a lot of non-governmental and non-profit organizations worldwide, working on many projects. CCF became the only Chinese member of United Way Worldwide (used to be UWI) in 1998. As one of the biggest and most influential charitable organizations in China, CCF has become a bridge linking foreign friends and overseas Chinese with the Chinese people.
Donation Account
Account Name:


China Charity Federation

Bank Name:Bank of China
Bank Address:
Head Office(No.1 Fu Xing Men Nei Street, Beijing, China)
Account Number: 778350015925 Swift Code:BKCHCNBJ